Charities
Charities we've helped so far
Traveling through Europe, Africa and Asia we have visited and helped some charities. Here you'll find the charities that we've helped. 
Country: Morocco
Area: Around Ouarzazate
Founded in: 2015
By: Naïma Tabali
Helping the poor and needy in Morocco with love and a smile, that is the Ibtisama Foundation. Ibtisama means 'a laugh' in Arabic, and shows the heart the charity is run with.
Ibtisama was founded by Naïma Tabali, after she moved to the Netherlands with her husband and felt there was much she could do to help her homeland. Because Naïma might have moved to a new country, but Morocco is still nearest to her heart.
Although a rising number of tourist can attest to the increasing wealth of the Northern African nation, Morocco is also still home to a lower class, some of whom need and deserve a helping hand.
There are, for instance, still nomads living in the mountains — a place with temperatures below freezing in winter. These people need stuff like clothes and medicine, and Naïma is more than willing to lend a helping hand.Want to know more about this charity? Visit her facebook page.
Country: The Gambia
Area: Brikama
Founded in: 2016
By: Modou en Lenneke
When Lenneke returned from her first visit to The Gambia, she left something behind — her heart. Not only for the country and it's welcoming and warm people, but for one man specifically: Modou Manka.
That's when Lenneke her drive to help this Western African nation, which dangles at the bottom of the list of poorest countries on the planet, began. At first she helped her new love, by buying Modou a taxi so he could earn money, but after the two lovebirds married they both vowed to help The Gambia.
A young foundation, with big dreams, the ML Foundation Gambia is starting off their mission by building a nursery school in the city of Brikama. However, the ML Foundation doesn't just want to bring stuff from the Netherlands to The Gambia, but also the other way around.
Because, although they might not have a lot of money, the men and women from The Gambia have a lot of life, and love. And that's something that needs to be shared.
Country: Any Third World Country
Organizations: Mercy Ships, PAACS, Operation Smile
Since: 2000
There aren't any words that accurately describe the generosity of Tertius Venter's heart, born from his immense faith in God.
Tertius is a plastic reconstructive surgeon who fights physical and spiritual poverty throughout the world. The most awe-inspiring part of his work is that which he does for organizations like Mercy Ships, Operation Smile and PAACS.
As a reconstructive surgeon Tertius travels around helping the poorest people, who don't have access to health care for free. Because he specializes in reconstructive surgery he mostly concerns himself with restoring peoples likelihood and livelihood.
From fixing cleft lips, to reconstructing entire faces, lost due to terrible diseases, Tertius's work in amazing and worthy of your attention.
Please visit his website and consider a donation, as Tertius is a full-time volunteer.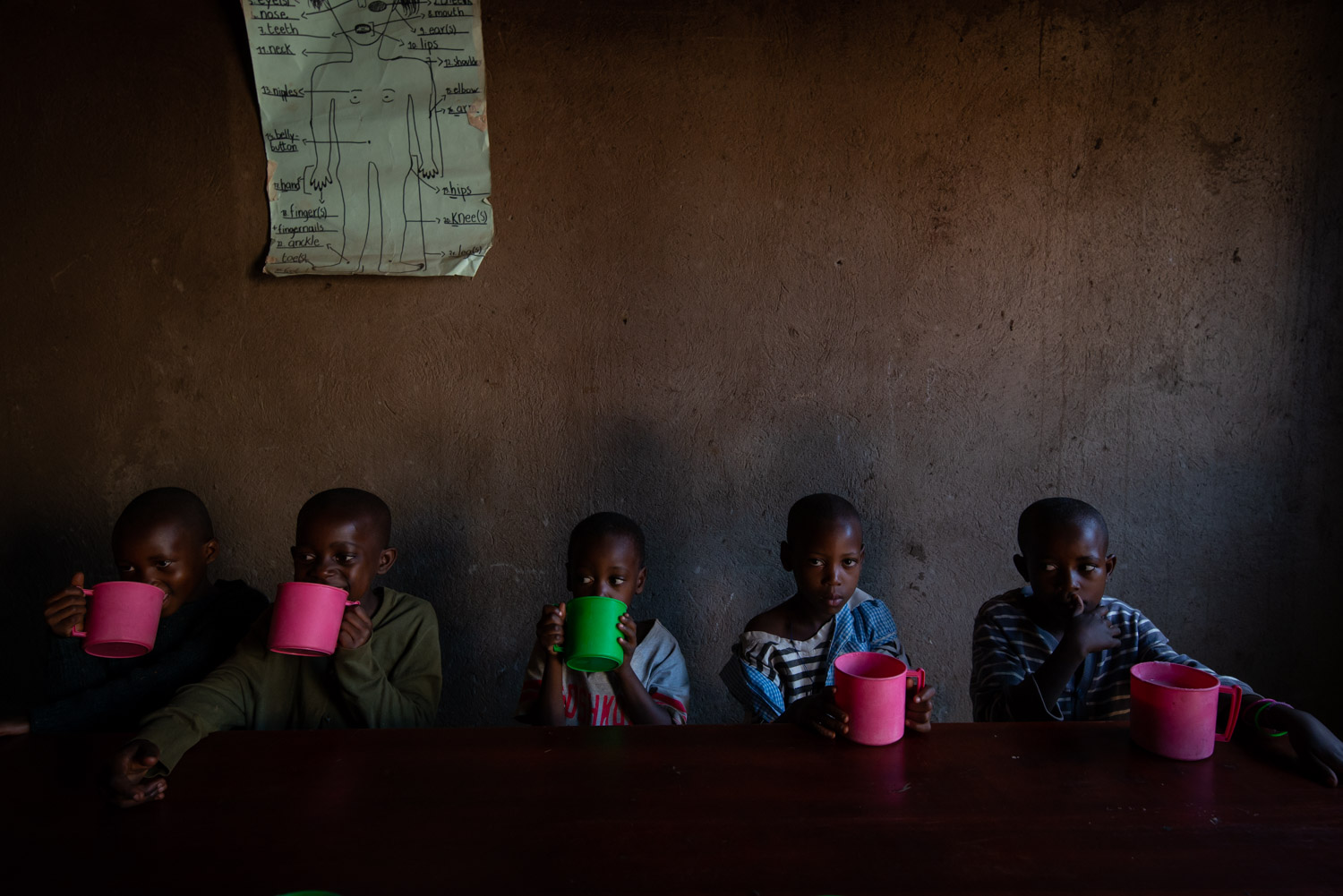 Country: Uganda
Area: Masaka
Founded in: 2017
By: Thijs Brehmer
For years Thijs Brehmer did what most of us do, work and work and work to earn enough money to have a nice life and after that work some more to have a nicer life.
However, a tragic loss in his family, shook Thijs to his core. He was stressing his way through life. In the process he was enriching himself, but not many others. This needed to change.
On a life-altering trip to Uganda he felt connected to this new country and its people and he decided to leave his wonderful, but ultimately empty, life behind and move to Uganda.
He didn't map out detailed plans, but dove into this new country to find out the needs and possibilities. From this he is now involved in many charities helping wherever he can, and slowly but steadily he is formulating a plan with which he wants to change the way people approach charitable work.
Country: Tanzania
Area: Rhotia (near Serengeti)
Founded in: 2009
By: Jos and Marise
We arrived at Rhotia Valley, a beautiful lodge and also a children's home, after a tip from a dear friend — she had worked at the lodge for five months a few year ago.
What we thought to find was a lodge, with a little bit of charity on the side. What we found blew us out of the water…Rhotia Valley is the love child of a Dutch couple who left for Tanzania when they retired to do something good. Joris and Marise started off donating to some projects, but when they found out that didn't have the desired effect they decided to start their own project.
Ten years later the Rhotia Valley Lodge and Children's Home is an inspiring place, not simply for the jaw-dropping views, but also with what vigor and life the place is run. If Joris and Marise find a need they can't fulfil locally, they work until it's possible.
Dairy of low quality? Import some cows from the Netherlands, who produce as much as 5 times more milk. A lack of entrepreneurs in the area? Start a business school and create them.
We didn't plan our stay at Rhotia, but it were some of the most wonderful days we've spent anywhere.
Country: Mozambique
Area: Niassa
Founded in: 1985
For: Daniel and Leoni
Little destinations were as hard for us to reach as YWAM Lichinga in Mozambique. But it was worth it.
YWAM stands for Youth With A Mission, a Christian organisation that does so many charitable things around the globe that a book can be filled about it. YWAM Lichinga was no exception.
Aside from offering courses for locals and students from abroad, the team at YWAM Lichinga concern themselves with the general health and happiness of the Mozambican people.
Infant mortality, for instance, is a big problem in the Niassa region of which Lichinga is the capital. One of the factors is malnutrition, easily solvable with some extra (local) nutritients added to the porridge mothers are already feeding their babies with.
The team goes throughout the region with love and care, seeing where there are lost, lonely and needy people that need and deserve a lot of love and a lot of help.
Do you feel Ellis & Me could be a benefit to your charity? Please send us your requests.